Product successfully added to your quote.
Quantity
Total products (tax excl)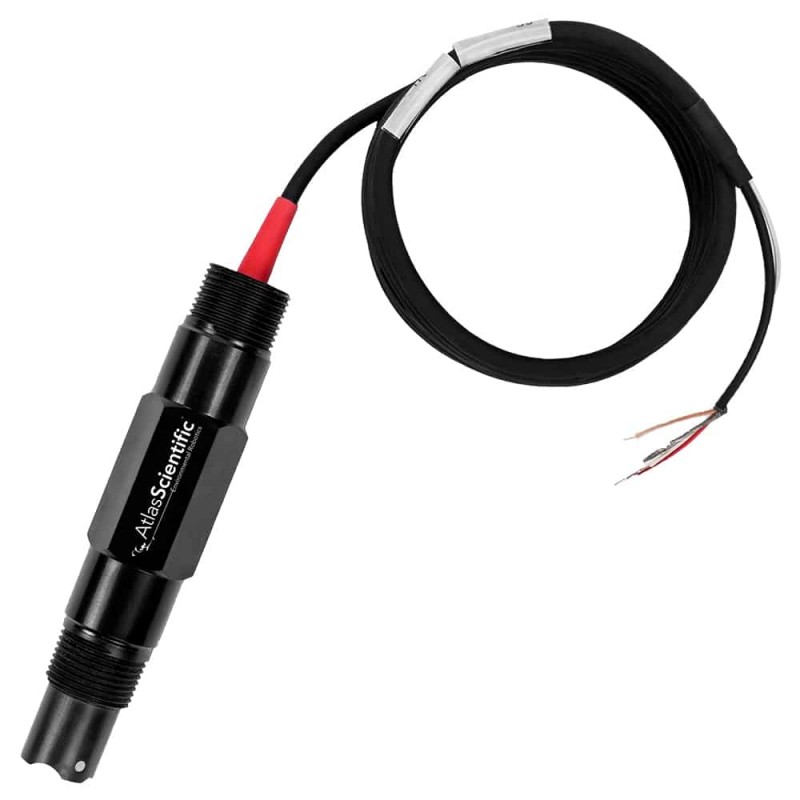  
Industrial pH Probe
Designed for industrial process control, the Atlas Scientific industrial pH probe has all the capabilities of our lab-grade pH probe and more!
Because the probe is larger, it holds more internal electrolyte. This means it has a life expectancy almost twice as long as our Lab Grade probe. Its thick Ryton body is chemically inert and virtually indestructible. Unlike traditional pH probes that have a glass bulb at its tip, this probe has a flat sensing area. That means that you never have to worry about the glass breaking off into your liquid. And we didn't even mention the 3/4″ NPT threaded body or internal temperature sensor!